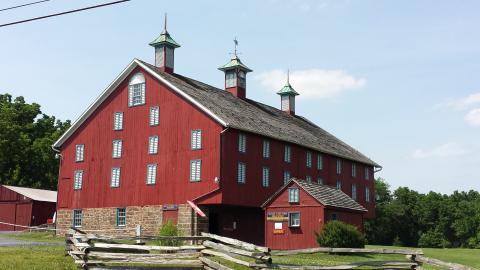 Happy 175th Birthday
It's a quiet celebration; business as usual.
The barn on the Historic Daniel Lady Farm in Gettysburg just turned 175 years of age.
The German bank barn was built for Daniel and Rebecca Lady starting in the spring of 1842 and completed later that year.
Construction began with the foundation of local native stone followed by a post and beam upper structure using locally-harvested oak beams and columns.
The floor is constructed with 3 inch plank boards and the original exterior siding 10-inch native popular. The cedar wood shake roofing was replaced with identical material as part of the GBPA's restoration of the structure.
As the GBPA began the restoration in 2002, the barn had only a white-painted central cupola for venting heat, as work progressed, evidence was found that each end of the barn roof originally sported a minor cupola. The central grand cupula had deteriorated beyond repair and was replaced in 2004 when the minor cupolas were completed and the roofing replaced.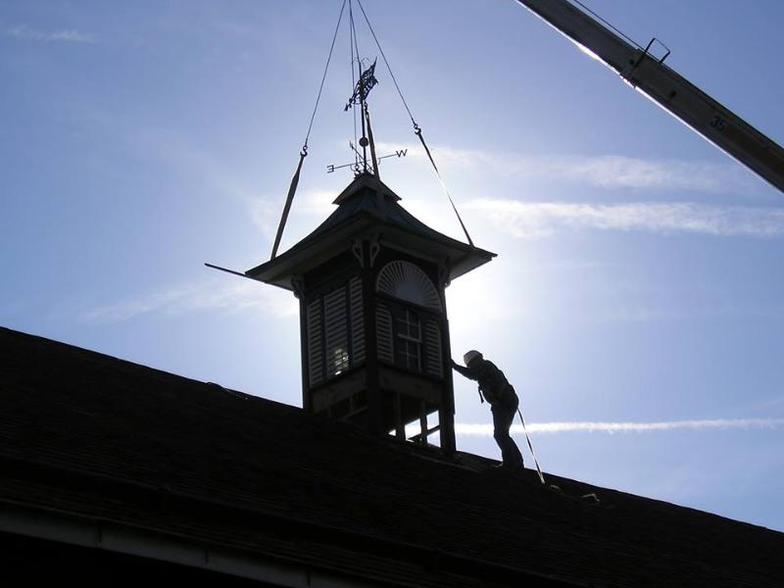 The new grand cupola is topped by a forged steel weather vane made by volunteers. The minor cupolas feature pinnacles of cedar harvested from the farm.
The barn is painted red as it was 175 years ago. The blue trim was apparently added to complete a patriotic red, white and blue appearance.
During the Battle of Gettysburg, the lower stable was used as a field hospital for wounded and dying Confederate soldiers. The stone walls offered some protection from projectiles, though there remains evidence of a Union shell bursting through the wall, leaving shrapnel that remains embedded in an overhead beam.
Wounded Confederate officers were treated in the near-by Lady farmhouse.
Graffiti etched by soldiers can be seen in the stable on the exterior stone wall.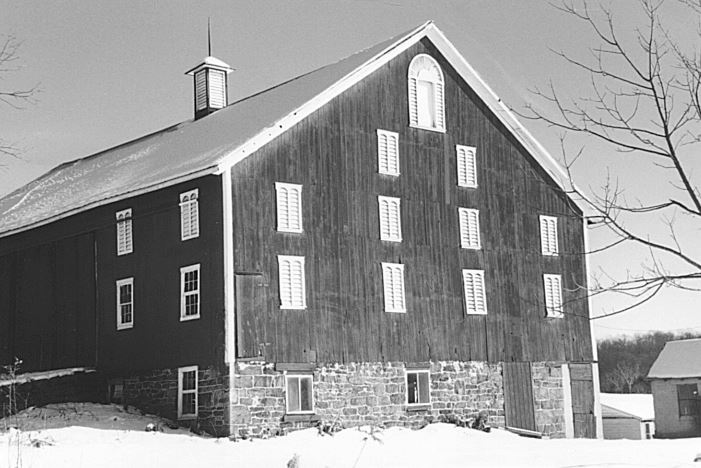 Post-war graffiti, mainly initials and dates, were left by veterans who visited in the decades following the battle.
GBPA President Barb Mowery said that the barn and farmhouse remain standing not only as memorials to the soldiers that fought and died at Gettysburg, "Ultimately, it is the hallowed ground of the battlefield that is most important," said Mowery. "But maintaining historic sites like the Lady barn and house give us a tangible link with what local residents endured as the Union and Confederate armies clashed on their doorsteps."
The Lady farm is open for tours on weekends and special events. The farm also serves year-around as a campground for Boy and Girl Scout units visiting Gettysburg.