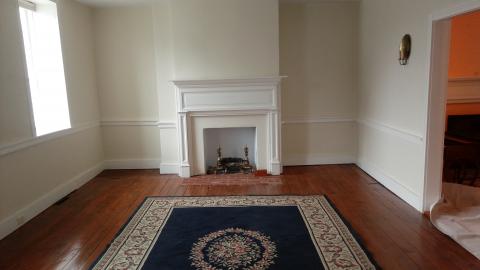 Farmhouse Reopening
(March 29) – Five months after a runaway pickup truck smashed through the side of the farmhouse on the
Historic Daniel Lady Farm in Gettysburg, the Gettysburg Battlefield Preservation Association has announced that extensive repairs are wrapping up and the house and adjacent barn will open for the 2018 season on April 14.
The fieldstone house on Hanover Street, which dates back to the 1820's, was heavily damaged when it was
struck on Nov. 11. Police said the driver of the vehicle had suffered a medical emergency before it left the roadway and slammed into the west wall of the front sitting room. The driver survived the medical emergency and the crash.
The truck came to rest part way into the sitting room, destroying the fireplace and mantle and an interior
wall and damaging the floor in the room and an adjacent hallway. There was special concern for the sitting room floor, which is still marked by bloodstains from wounded Confederate officers treated during the Battle of Gettysburg.
The house was used as a field hospital for wounded officers and the nearby barn served wounded  enlisted men
Repairs had to follow strict standards to put the house back into its original condition. The GBPA
purchased the 146-acre farm in 1999 and worked several years to meticulously restore the house and barn.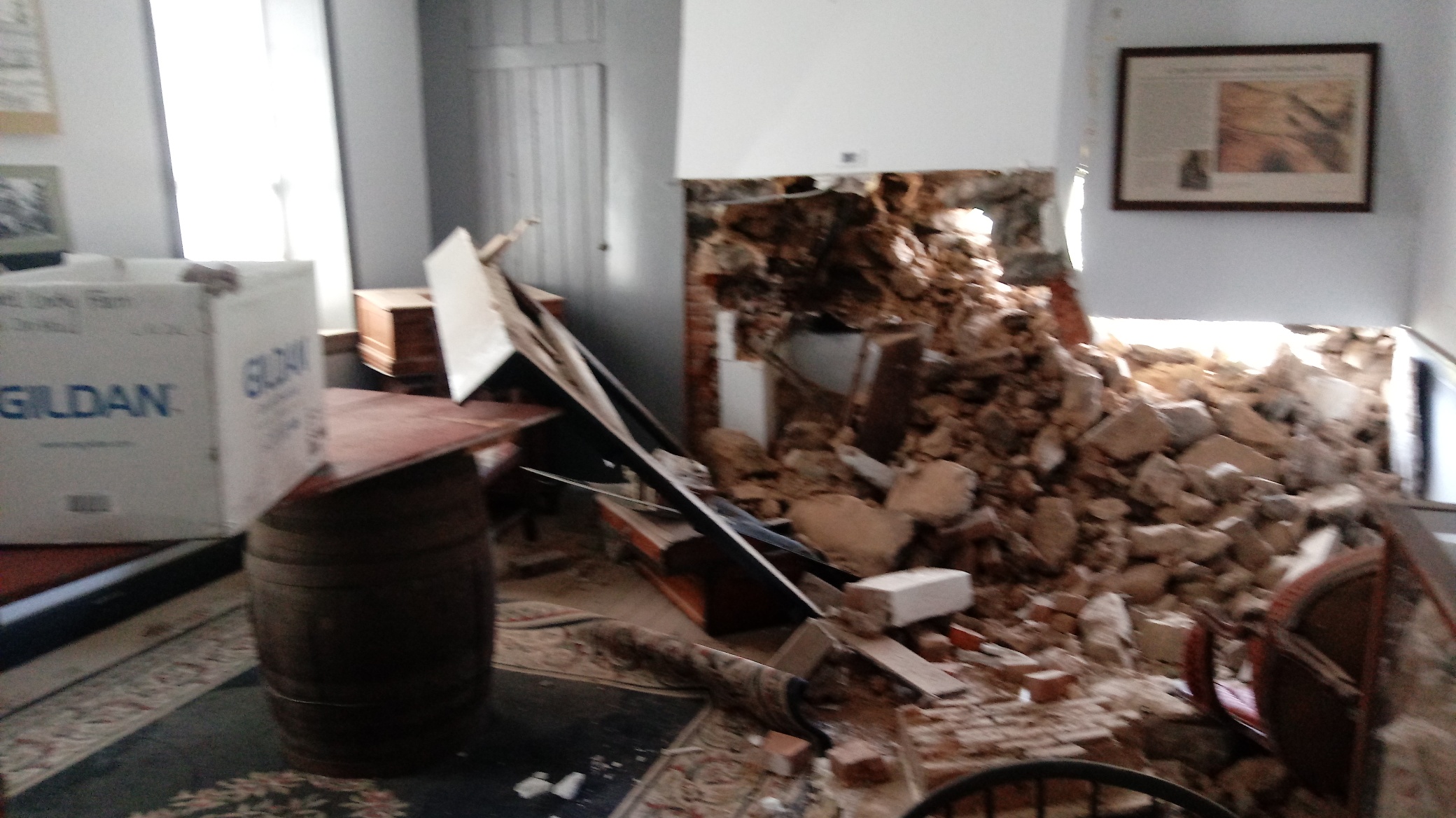 Confederate occupation during the Battle of Gettysburg, medical practices at the Confederate field hospital that included the house and barn, and the medical advances provided at the Camp Letterman General Hospital established nearby following the battle.
In addition to tours of the farm house and barn, visitors will be invited to take part in a stroll through the GBPA Memorial Garden that remembers those left behind.
Admission to the Historic Daniel Lady Farm is $10 for adults. Children 12 and under admitted free.